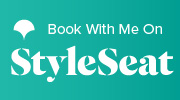 Examples of What Tamara Offers:
Level 1 – Basic Facial 


Includes double cleanse, mild exfoliation, mask, & multi-vitamin trans-epidermal infusion with essential fatty acids, amino acids & minerals

First step in skin revision. Enzyme Therapy ensures optimal skin functioning by removing toxins & dead cell build-up. Results are cleaner, clearer, tighter, firmer, healthy skin. *Must be on prescribed home care products to receive Level 3 and above.

This treatment tightens, tones, and firms the face and neck with visible results after just one treatment. Optimal results achieved with a series of treatments. *Must have at least one Level 3 or 4 before scheduling Muscle Banding.

A natural face-lifting procedure. By using your own body's electrical currents, it is compatible with the skin, lifting, toning and tightening your face towards its desired complexion. The procedure also increases the oxygen circulation and more.

Chemical peels can help to achieve the goal of smoother, healthy and beautiful skin. A consultation & assessment appointment is required. Pricing is dependent on the service.
Most skin conditions are more than what's on the surface.
My aim is to get you, your body and your soul into alignment so that the glow is more than on the skin. Factors might include: stress, medications,  emotional trauma, changes within the body, sun, diet, allergies.
Conditions that may require more than just a facial. Your treatment will be more than just a facial.